Phil's Background
I started shooting trap in 1972. I was asked to join the University of Wyoming Trap team to go to the college shoot in Nebraska. The team was almost ready to go to the shoot when one of the team members dropped out of school and was not eligible to go.
I had just shown up at Laramie to attend UW. The captain of the team was in the same group of grad students I was in and, since I had been a quail hunter in my home state of Oklahoma, they figured I was the best bet at the last minute to fill the last spot on the team.
I borrowed an 870 trap gun from one of the guys on that team so I could go to my first and last trapshoot. Our team won the championship that weekend, and I was hooked. Shortly thereafter I started shooting some registered targets.
The next year I finished my master's degree and moved to Cheyenne, WY, after getting a job with the State of Wyoming as an Economist in the Division of Research and Statistics. With a real full-time job, I started shooting as much as I could afford and spent all my vacation days for the next 22 years going to shoots.
In 1995 I found myself out of a job and decided to try shooting and teaching clinics full time (I started teaching clinics in 1988 mostly for fun). I was on the road full time until 2004 when I went back to the State of Wyoming as the Deputy Administrator of the General Services Division. I retired in May 2013 but was on the injured reserve list until July 8 so could not teach or shoot till then. I am now back to teaching and shooting again.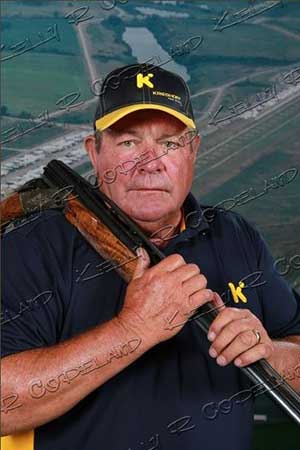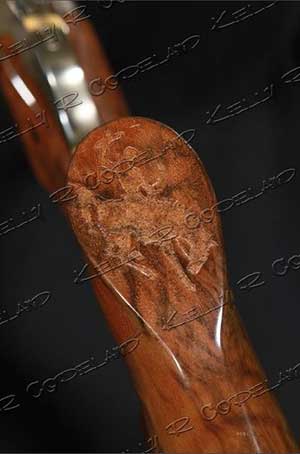 Achievements
First registered targets 1972 ended year in "B" class and 22.5 yards ( in those days you started at 22 yards).
Won first state championship in 1974 with 97 from the 23 yard-line. Ended year on 26 yards.
Broke first 100 at 16 yards at the 1974 Wyoming State shoot.
Made the 27 yard line in June of 1975. Been there ever since.
Broke first 100 from the 27 in 1980 at the Wyoming State Shoot.
Made first All American Team in 1982. Missed 1983, but have been there every year since.
Set the ATA 400×400  All Around Record (200×200 singles 100×100 doubles & 100×100 handicap) at the Colorado State Shoot in June 1994.
Set 2 World records in 2004 by breaking my second 400×400 and by setting the World Record on a 1000 target HOA of 995×1000 (400 singles 400 handicap and 200 doubles).
70 Wyoming State Championships
100+ Grand American trophies
100+ Satellite Grand trophies