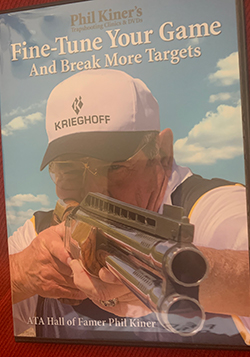 Special Offer!
Fine-Tune Your Game + Trapshooting Instructional DVD
$80.00 + S&H
Price

Format

DVDs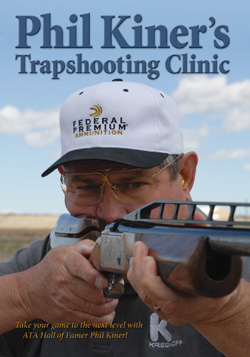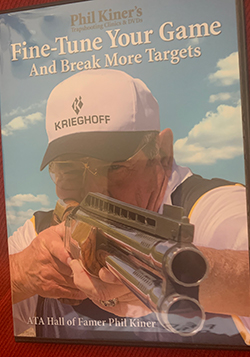 Fine-Tune Your Game
And Break More Targets
Price

Format

DVD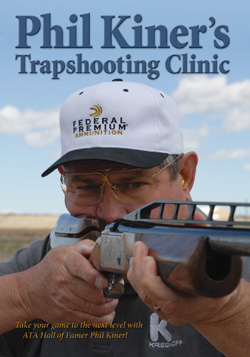 Trapshooting Instructional DVD
Thirty three-Time All-American shooter Phil Kiner brings his nationally-renowned trapshooting clinic to your living room with over 200 minutes of detailed shooting analysis.
This comprehensive video course covers basic shooting techniques, gun set-up, and Phil's insights into the mental aspects of the game.
Actual shooting footage is presented. Using slow-motion you can actually see the shot string. This allows you to see where and why the targets were hit or missed.
Phil Kiner brings over 34 years of experience to the classroom. And you know he knows what he's doing because he has numerous shooting accomplishments, including:
70 Wyoming State Championships
Over 100 Grand American trophies
Over 100 Satellite Grand trophies
Broken 35 100 straights from the 27-yard line
Is the first shooter in ATA history to break 400 x 400 on Championship All-Around targets and the only shooter in the world to do it twice.
Let Phil Kiner's experience make you a better shooter today!
If there is a problem with checking out, please call me at my cell: 307-630-6362.
Price

Format

DVD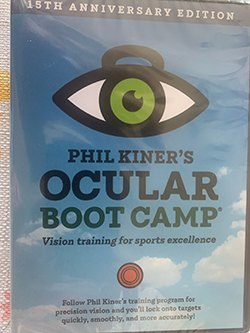 Price

Format

DVD